Allahyarham YBhg Dato' Haji Rahmat Ismail


DSPN, DJN, KMN, PPN, BK. (BELASUNGKAWA 1929 - 2018)



Dato' Haji Rahmat Ismail had a colorful career in pre-independence Malaya serving in the Special Police Force and the British and Malaysian Armed Forces before venturing into business. He owned SRT Holdings, the parent company of SRT Sdn Bhd and SRT Travel & Tours Sdn Bhd. As a security professional he has been actively involved in numerous local, regional and international organizations and associations involved in security management.
Tuan Haji Razali Bin Dato' Haji Rahmat
A graduate of Royal Military College, Tuan Haji Razali served as an officer in the Malaysian Armed Forces until 1976 and ventured into business with his father since then. Director of several companies and Executive Director in SRT-EON until 2018.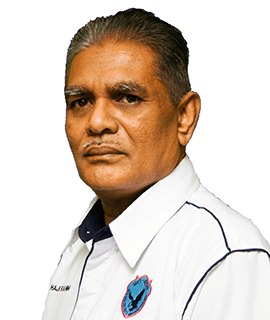 Director
Tuan Haji Abd Rahim Bin Dato' Haji Rahmat
He joined the company in 1994 as an executive and during his tenure of 16 years he headed various departments and was actively involved with his father Dato' Haji Rahmat in the company's operations.